A unique opportunity to connect, collaborate and commercialise robotics innovations
During 2015, the IdeaHub contacted robotics hardware and software innovators worldwide to take up a unique opportunity to pitch their ideas to a world leading industrial robotics manufacturer and help them achieve their commercial potential. Now, one year later, the fruits of this effort are visible with the closing of a major investment and four further collaboration projects ongoing. Through that process we have seen a number of additional benefits of the strategic investment route for robotics innovators which can also be applied to other ventures.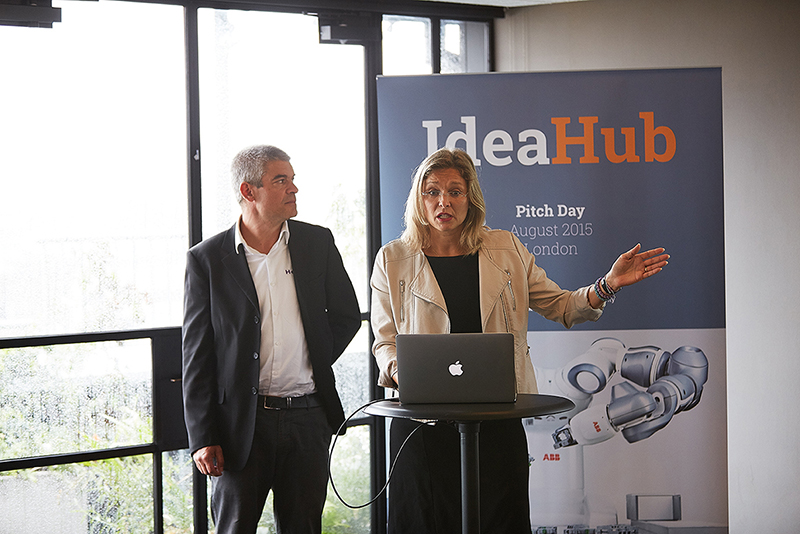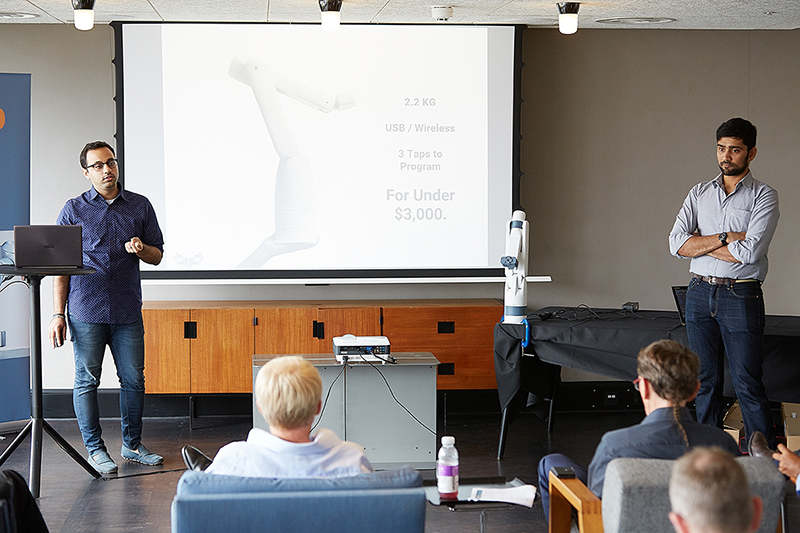 The IdeaHub accelerator was an invaluable experience in getting our ideas and solution in front of a world leading industrial robotics manufacturer, connecting us with leaders in the robotics field. When it was time to craft our pitch, IdeaHub was great at giving feedback and helping us focus our presentation on customer deliverables with measurable benchmarks."
Rahul Chipalkatty
of Southie Robotics
Huge benefits beyond investment
There is a great deal of credibility earned whether participating, pitching or winning through the IdeaHub program. Having your concept or venture taken seriously by a major robotics firm can open doors when it comes to finding investors, hiring staff or working with other ventures.
There is an opportunity to connect and learn from others
The IdeaHub's structured process begins with a brief application and video submission. Then each applicant was contacted by the IdeaHub team and interviewed. The interview covered their team, their business and where they want to get to. In the process they gained insight and coaching from the experienced IdeaHub team on moving their venture forward.
The IdeaHub experience itself is beneficial
Without doubt, the culmination of the IdeaHub process takes place on Pitch Day, held last year on the top floor of London's ACE Hotel. "It was great interacting with people in the same stage as us and learning from others who had already gone those next couple of steps. The pitch night was relaxed and invited all sorts of conversations." Nathan Ratliff, Founder Lula Robotics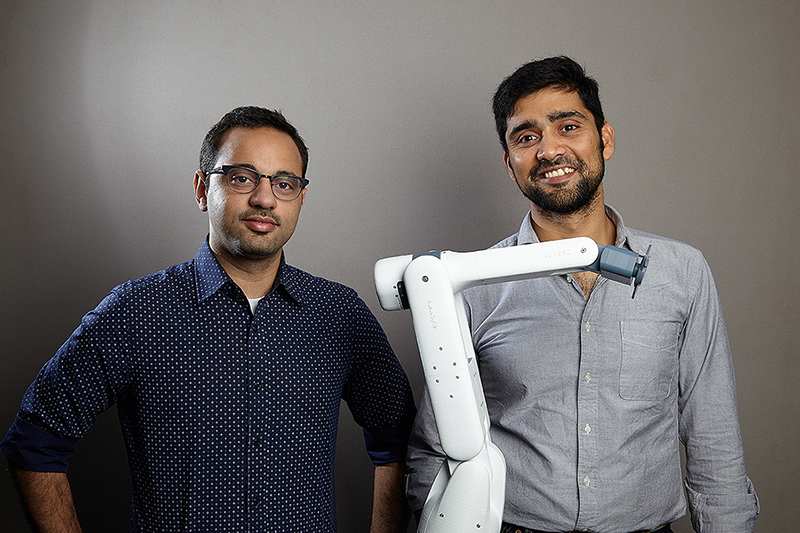 Thanks to the connection made through the IdeaHub we are now doing what we said we would do. For us the IdeaHub was invaluable because it connected us with a large company willing to invest in hardware and which provided validation of us and our technology."
C Mostafa ElSayed,
co-founder of Automata
We were amazed with how quickly we were connected to senior members of a major robotic manufacturing company. The opportunity to discuss problems and leverage their insight has been invaluable."
Nathan Ratliff, Founder Lula Robotics
The 2017 round of the IdeaHub goes live 14 November 2016
The IdeaHub platform launches on the 14 November 2016 and is open for applications until 31 January 2017. Successful applicants will get the chance to pitch their ideas directly to a world leading industrial drives manufacturer at an IdeaHub event in April 2017. There is no limit to number of offers that might be made, which can include funding, lab access, technology or commercial support as appropriate to the needs of each business.
2018 Drives Challenge