Exploring new perspectives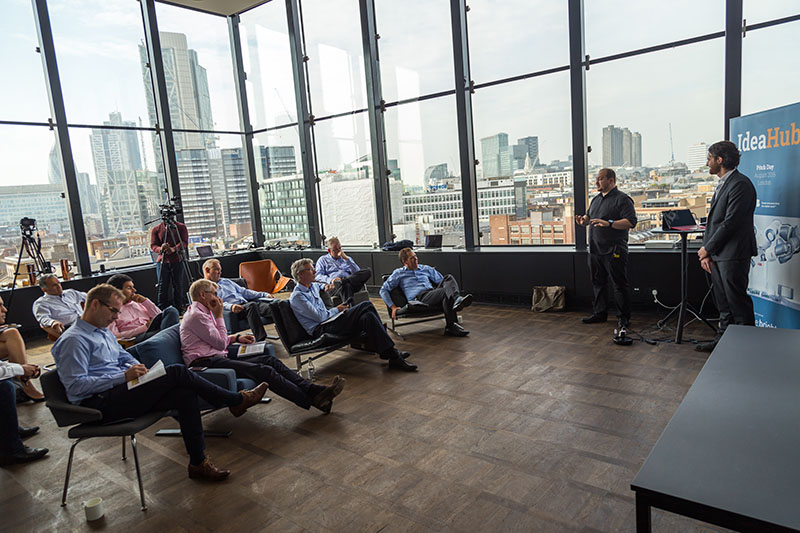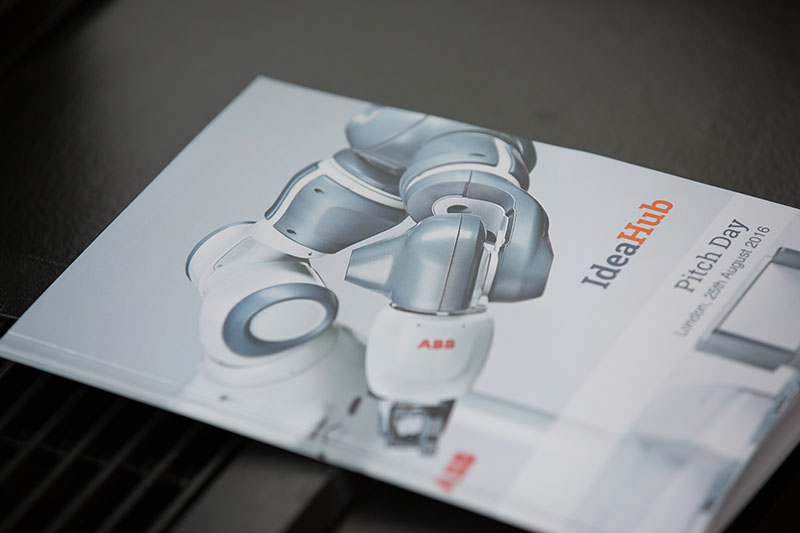 They do an excellent job of matching the right technologists with the people that need that technology. So they obviously know how to identify what's needed and find those people to present to the customer."
Dr. Trevor Niblock, Magzor
The 2016 Robotics IdeaHub connected new technology ventures and innovators and provided insight into new trends, technologies and thinking with potential impact on the future of robotics and beyond. This year delivered new approaches to Deep Learning, wireless gripper sensing technologies and innovations in the social and emotional developments in robotics.
Solid connections confirmed at the event
Pitch Day came as the culmination of a fixed two-month application process; the process delivers huge value in a short space of time. Applying ventures benefited from ongoing coaching and detailed preparation for Pitch Day ensuring that the day itself was jam packed with great content, clear messaging and deep Q&A sessions that get under the surface of the innovations presented and the potential for commercial collaboration.
Great results for participating ventures
The pitch event was an action packed day filled with ten ventures who all got twenty minutes to present followed by a further twenty minutes of detailed Q&A. With such a relevant and high quality selection of ventures pitching, making the ultimate selection for collaboration was tough. However, all participating ventures were awarded finalist certificates with three ventures selected for collaboration.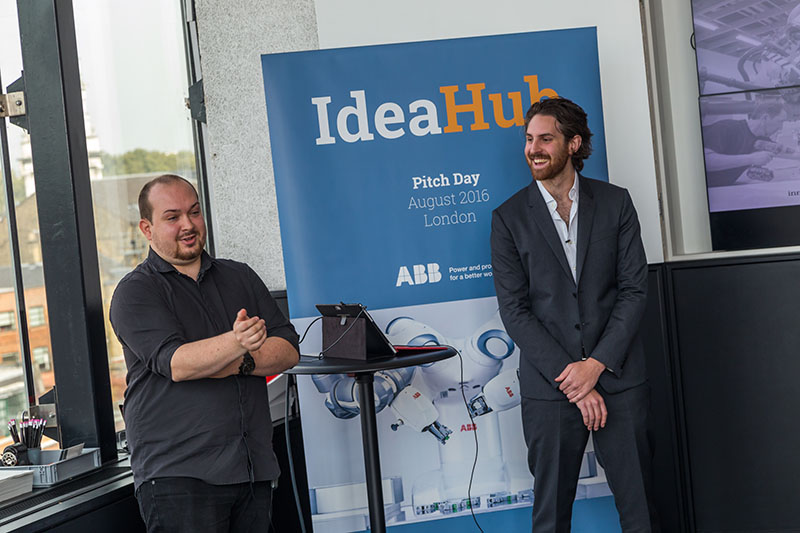 The whole process has given us a totally different way of looking at our business. It's quite rare that we have to pitch and talk about the business side of things, normally it's all technically based so actually turning things in a way that is slightly more business focused has been an invaluable experience"
Sebastian Andraos,
co-founder of HAL Robotics
Thank you very much, this saved us at least 2 to 3 months of pointless meetings with people who don't have a mandate or a budget. This was a great opportunity because we got the right people in the room. We knew what to say to them, then it was a question of whether that was a need that they had that we could generate value jointly. So thank you very much!"
Ali Nawab, Kiwi
The 2017 round of the IdeaHub goes live 14 November 2016
The IdeaHub platform launches on the 14 November 2016 and is open for applications until 31 January 2017. Successful applicants will get the chance to pitch their ideas directly to a world leading industrial drives manufacturer at an IdeaHub event in April 2017. There is no limit to number of offers that might be made, which can include funding, lab access, technology or commercial support as appropriate to the needs of each business.
2018 Drives Challenge