Going beyond the business
ABB and the IdeaHub announce the successful conclusion of their global challenge to find ventures, startups and entrepreneurs willing to take on the challenge of transforming the role of variable speed drives in an industrial setting. With 100 applications made to the programme all over the world, ten promising ventures were selected to pitch to ABB Drives senior management in London at the end of April.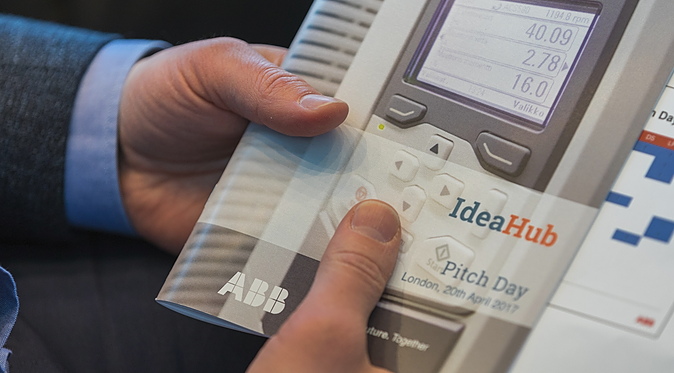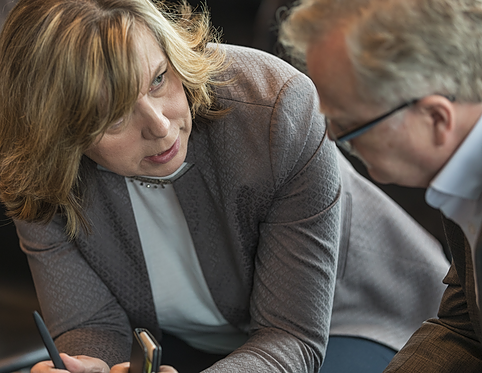 For us as a startup it's always about chasing the right people and it's a long way to get to the right people, to get your message out there. Here everybody is on the same page. It's a super event."
Raivis Nitkins, CEO, Adaplab
Quality time with key decision makers
Each venture received 40 minutes to pitch and answer questions from the ABB team, resulting in deep engagement and valuable technical and commercial discussions. Following the pitch day, ABB selected six of the ten ventures to move ahead with and have nominated business unit sponsor to each venture to ensure prompt and productive collaboration.
Solid foundations for future collaboration
The pitch event was only the beginning, or perhaps the end of the beginning. Following selection, ABB and the selected ventures have initiated collaboration projects designed to demonstrate the value to both sides and inform the next steps to be taken together.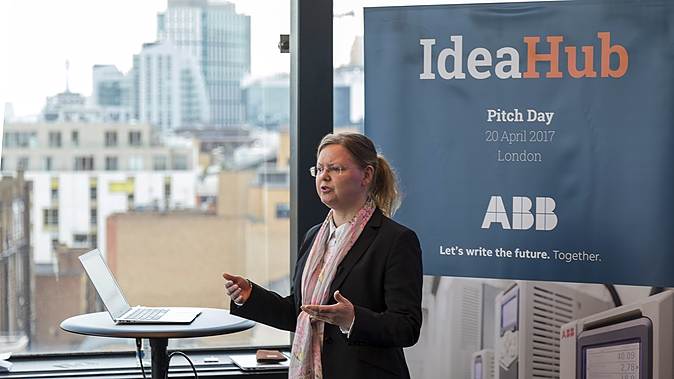 It was a great, great opportunity to come here and share what we are doing and also to discuss the potential to cooperate with ABB and see what we could do together. It is really exciting."
Anu Haverinen, Director, Sales and Development, Process Genius
"For ABB it really means we are able to bring in new ideas but also a stronger creative focus, and I'm really looking forward to the next steps on this journey."
Morten Wierod, Managing Director, ABB Drives
The 2018 round of the Drives IdeaHub is now live
The IdeaHub platform launched the latest Drives Challenge on 1st April 2018 and it is open for applications until 31 May 2018. Successful applicants will get the chance to pitch their ideas directly to ABB Drives, a world leading industrial drives manufacturer at an IdeaHub event during August 2018. There is no limit to number of offers that might be made, which can include collaborative projects, lab access, technology or commercial support as appropriate to the needs of each business.